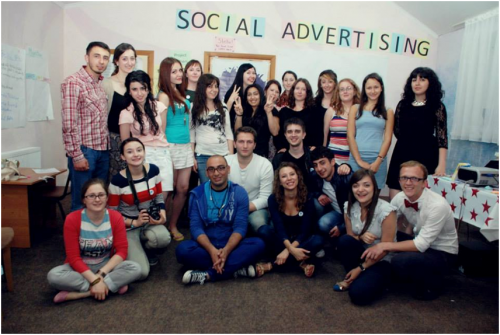 The project was designed for a group of 20 young people, from Austria, Ireland, Armenia, Georgia and Moldova, that came together in VadulluiVoda, Moldova. This was a follow up project of a Contact Making seminar in Tbilisi. Among the Armenian team there were two representatives from Youth Center for Democratic Initiatives NGO.
The main theme of the project was The Migration and Unemployment Problems of the Society. The project aimed to foster the sense of solidarity, critical in difficult economic times, to empower young leaders to engage actively and constructively with the issues by learning practical (media) skills and public awareness raising skills.
Participants shared their knowledge about migration and unemployment issues with each other and represented the situation in their respective countries. Also they developed photographic skills by participating in photo workshops organized by professional trainers, and then they broke into groups and prepared their own projects (video and photo projects). All the results were collected and posted online on different portals.
https://www.youtube.com/watch?feature=player_embedded&v=DxHnauhH-J0
https://www.youtube.com/watch?feature=player_embedded&v=j77JGM1F1hM