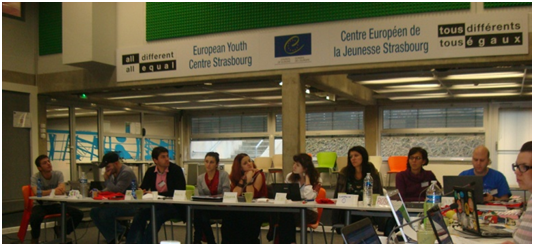 The study session – "Responding to hate – learning to protect human rights online" took place at the European Youth Centre in Strasbourg, France from 19 to 25 of November, 2012. It was organized by Human Rights Education Youth Network in cooperation with the Directorate of Democratic Citizenship and Participation, Youth Department of the Council of Europe. The session aimed to develop online educational strategies targeted at young human rights educators, activists and defenders to increase their competences to protect human rights in virtual environment. Astghik Mkrtumyan represented the organization on the study session.
The study session was designed with 5-day working agenda containing different session components, group discussions, team work activities providing floor to all participants to be fully engaged in the whole duration of the project. Different exercises helped also to develop skills to analyze the impact of the session. Also, we had speakers from the Youth Department of the Council of Europe with the presentations on "Young people combating hate speech online", as well as "Training youth human rights activists online – practice and challenges". Along with group discussions and other activities we also had simulation exercises, such as "The impact of hate speech having on young people and how to respond to hate speech online".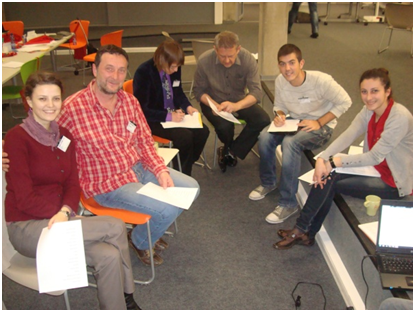 The project itself was really beneficial for each of the participant both for their personal and professional development. Talking about the formal part of the training, it is also worth mentioning about the informal activities that we were organizing – tour round the city, intercultural evening, dinner in town. Although we all were from different cultural and educational backgrounds it was so easy to communicate with everyone. I felt like I met the most unique and tolerant young people in the world. There was an invisible but very strong connection between all of us.
Now that we all realize that there are very common issues in each country that the society is facing globally, I can surely say that we can reach the positive changes on a local level by cooperating on an international level.