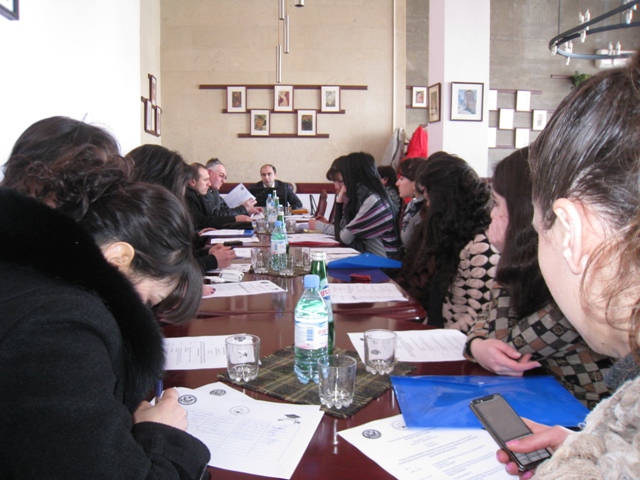 Funded by:  U.S. Embassy Public Affairs Section
Project Manager: Ani Derdzyan
Project Duration: August 1 – November 30, 2014
Total Grant amount: 4,140.00USD
From August 2014 "Center for Strategic Litigations" HR NGO in collaboration with "Lori Marz Young Economists' Association" NGO implements a project entitled "Civil Participation in drafting the Constitution of the RA".
The project aims to promote the civil participation in the development of the Constitution Draft of the RA through discussing the Concept paper and collecting observations and concrete proposals from experts and interested parties mainly from the Lori region focusing also on promotion of participation from the outside of the capital city on the decision making processes.
Within the frames of the project it is planned to implement the following activities:
Conduct a TV broadcast to inform a larger target of auditorium about the Concept paper.
 Conduct 4 round tables with 1. Active youth, 2. US alumni, 3. NGO representatives and 4. Advocates in Lori region to present them current approaches regarding the Concept paper and collect their proposals regarding the Constitution Draft.
Establish an expert team to summarize the proposals collected from the beneficiaries and develop a full and professional Proposal Paper targeting each chapter of the Constitution.
Present the Proposal Paper to the project target to ensure civil active involvement into the Constitution draft development processes.